Dreaming of a new kitchen or a larger master suite? Ready to finally get rid of that outdated bathroom or remodel your basement? If so, you're in good company: Americans spend an average of $36,000 on home renovations, according to Home Advisor.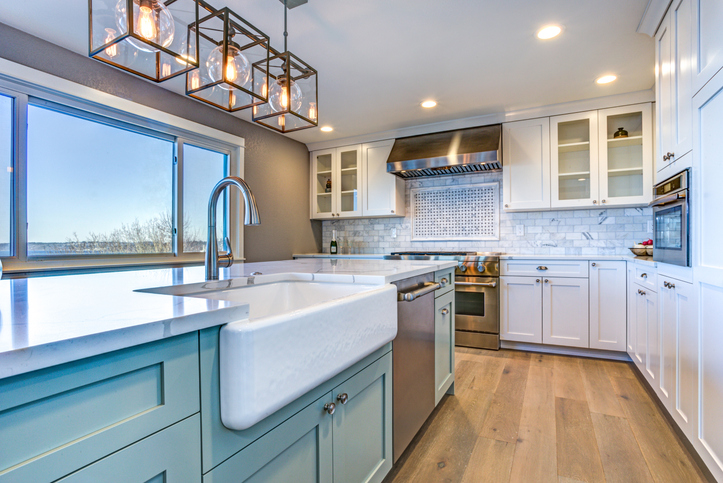 From home renovation TV shows to blogs devoted to DIY kitchen makeovers, the sheer amount of information available on home remodeling can be a bit overwhelming. Before you get lost in the finer points of reclaimed wood versus laminate flooring, however, you should tackle the biggest item on your renovation to-do list: hiring a contractor.
These tips will help you get started in finding the right contractor for your renovation needs:
Know your budget.
Have a firm grasp on your max budget before you start interviewing potential contractors. Be upfront and clear about this number to every contractor you interview. Good contractors will respect this upper limit and be realistic about what they can offer from a renovation standpoint. They'll also work with you to set aside money for unexpected expenses in advance, such as opening up a wall and discovering an electrical wiring issue or plumbing problem that may need to be addressed for a safe renovation.
Know that price often reflects quality.
While it may be tempting to go with the cheapest bid, Angie's List cautions that a low price may mean the contractor cuts corners by using sub-par materials or could be desperate for work. Either way, if one contractor's bid comes in especially low compared with everyone else you interview, consider this a red flag. Request a written description of all materials that will be used on the job and estimates for material and labor costs.
Check credentials.
Reputable contractors will usually hold certifications such as certified graduate remodeler (CGR), certified aging in place specialist (CAPS), local Building Industry Association membership (BIA) and National Association of Home Builders membership (NAHB), reports Angie's List. Ensure your contractor is properly licensed, bonded and insured before hiring him or her. If you're concerned about the type of insurance coverage your contractor should hold, contact your insurance agent.
Get everything in writing.
Like any good contract, all renovation details should be outlined in writing and signed by both you and your contractor. These details may include requirements for your contractor to pull relevant building permits and complete building inspection in accordance with local code enforcement. Finally, ask for an estimated timeline to be included in the contract. Renovations that go off the rails are usually those that don't have appropriate permits and building code compliance and fail to stick to estimated timelines.
Protect your investment. A home renovation can change the assessed value of your home, which can then impact your homeowners' insurance policy. As you make your renovations, be sure to keep your insurance agent in the loop to ensure you're protected . You don't want to invest thousands on home improvements only to get caught without adequate insurance coverage. Talk to your agent before you start your project to discuss coverage.