The Ugly Duckling House
Sarah is the voice behind the Ugly Duckling House blog. The blog started when she bought her first home in Atlanta, Georgia and decided to blog about her DIY adventures and mishaps. She fully details her projects with instructions, pictures, videos and a good amount of humor.
On her home improvement blog, Sarah doesn't shy away from projects she's never completed before (like building cabinets and getting rid of backyard stumps) and encourages others to do the same. Her blog makes it clear that she thinks if she can do it, anyone can.
Centsational Style
This 10-year-old blog is written by Kate Riley, a lawyer turned design blogger who focuses on interior design, smart home improvement and DIY projects.
Her experience comes from her own home remodel as well as the fixer-upper properties she has worked on. Her home improvement and DIY blog includes room tours, design tips and outlines of her completed projects, which range in size from kitchen remodels to wallpaper installation.
Mixed in with the DIY blog tutorials about installing shiplap and fireplace makeovers, you'll find design tips varying from choosing bathroom hardware to selecting the right rug.
Young House Love
Young House Love is the work of husband and wife, John and Sherry in Richmond, Virginia. Since starting this blog, they have renovated three homes (not to mention seven kitchens), written multiple books and helped design products sold at Target and Home Depot. They are expert DIYers and their projects range from redesigning floor plans to decorating rooms.
While some of their projects may be beyond your scope, their home renovation blog provides interesting details about how they plan these projects, what went wrong and what they couldn't change but wanted to. Many of the posts include methods they tried that didn't work, proving that you are not alone in your occasional DIY struggles.
Remodelaholic
Remodelaholic is written by Cassity, an interior designer, with occasional posts from her husband. They are currently working on their fifth project house. The blog's motto is "reduce, reuse, recycle, re-purpose, remodel" and features projects that work to do just that. DIY project posts are illustrated with detailed photos, videos and instructions. They include inside projects such as remodeling a master bedroom, as well as some unique outdoor improvements like building a chicken coop.
Remodelaholic provides a real-life look at projects, detailing how long a project took, how it impacted the family, why certain decisions were made (like hiring a professional instead of doing a project completely DIY) and how she feels about the results.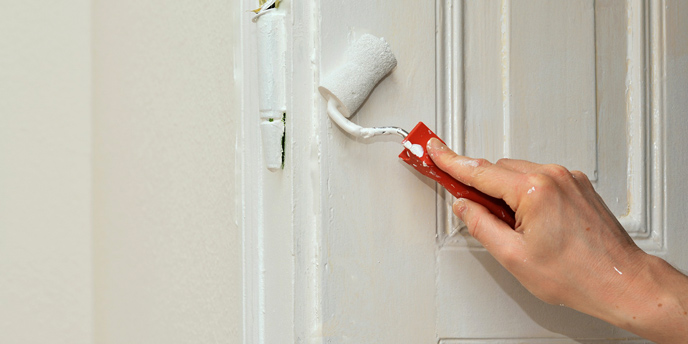 ---
The DIY Bungalow
Karen Cooper is another lawyer turned DIY blogger. Her blog focuses on decorating on a budget, touching on everything from paint and color to storage and organization. You can find posts on a broad range of subjects, including her $1,000 kitchen renovation and tutorials on painting everything from doors to headboards.
The DIY Bungalow has regular features like "Friday Five" and "Power Tool Challenge," both great for home improvement education and inspiration.
Know of any other home improvement or decorating blogs we should bookmark? Let us know by leaving a comment in the section below. Also, check out the home improvement section of our blog for comprehensive how-to projects, remodeling ideas and the latest industry trends.